Products
Let Us Take the Pain Out of Ecommerce
Ethoca is the leading, global provider of collaboration-based technology that enables card issuers, ecommerce merchants and online businesses to increase card acceptance, fight fraud, recover lost revenue and eliminate chargebacks from both fraud and customer service disputes.
Through the Ethoca Network we're closing the information gap between issuers and merchants. This unique capability makes fraud and customer dispute insight available and actionable in real time, rather than weeks later. This powerful private network technology powers all of our ecommerce fraud prevention product offerings.
Our suite of services delivers significant revenue growth and cost saving opportunities for merchants, issuers and other payments stakeholders across the globe. This includes the world's biggest ecommerce brands and the largest banks.
Get to Know Our Powerful Products
Ethoca Consumer Clarity™
Consumer Clarity tackles the growing problems of friendly fraud and false declines by digitally transforming the customer experience and connecting issuers to merchant order and account history details in real time.
Now issuer call center agents have the information they need to effectively engage in a real-time conversation with cardholders whenever a dispute comes in. This includes itemized receipts, detailed account history, summary of merchant actions and refund status. Even better, cardholders can instantly access this in-depth merchant information directly through their desktop or mobile banking app – eliminating confusion and the need to reach out in the first place.
The result? Customers can rest easy knowing that the transaction is genuine and can avoid the frustrating dispute process. Merchants benefit by recovering the sale, improving future acceptance and avoiding the chargeback and representment process. As for issuers, they avoid costly disputes and enhance the customer experience by allowing them to self-serve through the digital channel to get more insight into a transaction.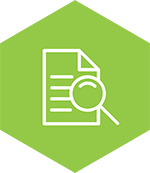 Ethoca Alerts
Ethoca Alerts is an award-winning service used by hundreds of issuers and thousands of card-not-present merchants to stop fraud, eliminate chargebacks, increase acceptance and improve customer experience. Leveraging our global collaboration network, it allows issuers and merchants to share fraud and customer dispute intelligence in near real-time, rather than weeks later through the normal chargeback process. Merchants now have advance notification of impending chargebacks and can take immediate action to stop them at the source. Issuers are able to significantly reduce fraud and chargeback costs and improve recovery of 3DS and low value transaction losses.