making ecommerce simply about commerce™
Ethoca is the global network of banks and merchants driving a simple, trusted consumer payment experience through collaboration.
Good Things Happen When You Join the Network
Fight Fraud
When fraud strikes, recover your losses with ease.
Eliminate Chargebacks
They cost time and money. Let's blow them away.
Increase Acceptance
Don't mistake customers for criminals — it hurts your bottom line!
Recover Revenue
It's your revenue – let's go get it back for you.
Improve Experience
Less friction and frustration, more smiles and sales.
Come One, Come All!
Merchants
Online services or retail, travel, electronics — you name it. If you sell online, we can help.
Card Issuers
Banks, credit unions, issuer processors and more. We've got you covered.
Partners
Acquirers, PSPs, gateways, ISOs and more. We have solutions for you and your customers.
What is a Collaboration Network?
Card issuing banks and ecommerce merchants use a multi-layered arsenal of tools to defend against fraud, disputes and chargebacks. While this approach can be somewhat effective, there's a big missed opportunity caused by a lack of timely communication.
For years, there was no fast, reliable and secure way to share this intelligence outside of the chargeback process. Thankfully, Ethoca changed all this.
Welcome to the age of the Collaboration Network — the opportunities are endless.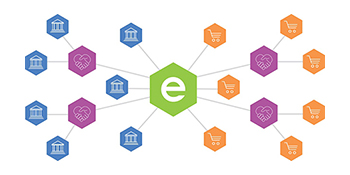 The Bigger the Network, the Better the Value
Whitepaper: The Faces of Friendly Fraud
With 86% of card disputes believed to be fraudulent, and a rate of growth in the double digits, it's no wonder the FBI views friendly fraud as the third biggest problem in ecommerce today. Unfortunately, friendly fraud stems from a spectrum of behaviors that are challenging to detect. Beating this threat requires implementing solutions capable of addressing it in real time to eliminate disputes once and for all. The good news? We can help.
Powerful Products for Merchants
Ethoca Alerts
Reduce CNP fraud and chargebacks through merchant-issuer collaboration.
Eliminator
Eliminate chargebacks and recover revenue lost to 'friendly fraud' and customer disputes.
Enhanced Representments
Fight chargebacks and get your money back faster than ever before.
Powerful Products for Issuers
Ethoca Alerts
Improve CNP fraud and dispute recovery through collaboration.
Eliminator
Put a stop to the poor cardholder experience that comes from false claims and disputes.
Does Collaboration Work? Ask our Customers...
Now we can cancel and refund fraudulent bookings as well as avoid the chargeback process completely.
Revenue Protection Lead
easyJet
The services they provide are top notch. Ethoca Alerts are a key contributor to our fraud prevention efforts.
Risk Team Lead
Build.com
Ethoca Alerts facilitates sales and provides a safeguard for risky transactions.
Direct Sales Manager
South African Airways
Just a Few of Our Satisfied Customers
Case Study: Ethoca Helps Airline Fight Fraud
South African Airways, the largest airline in South Africa, had a problem. Although they had a layered defense system in place, they were unable to confirm fraud with card issuers and had no way of verifying suspicious transactions. Torn between the possibility of fraud slipping through and insulting their loyal customers, they decided to take action and join the Ethoca Network.
News
CB Propose aux E-commercants un Nouveau Service pour Lutter Contre la Fraude et Reduire leurs Impayes
Le portail Alertes CB, développé avec Ethoca, permet aux e-commerçants de croiser leurs informations avec celles des banques et de détecter en quasi temps réel les fraudes pour les circonscrire au plus vite et les empêcher.
Events
CELAES 2018
The leading financial security conference, attracts more than 600 industry participants from 45 countries, facilitating knowledge exchange through targeted panel discussions, break-out sessions, key focus groups,  live simulations and continuing education credits. Join your fellow information security professionals and be part of two full days of engaging sessions, workshops and keynotes delivered by known industry authors, subject matter experts and forward thinkers. Analyze with us the thinking of cyber security through surveys, open discussions, advice from peers and networking opportunities with industry experts and specialized vendors.