Partnering with Ethoca
Ethoca is an award-winning collaboration network that helps businesses connect and share valuable data – from dispute and fraud insights to rich purchase details. By partnering with Ethoca, your business can expand its offerings making your platform more robust and creating new revenue opportunities, while also driving better experiences for your customers.
Why Ethoca? 
We're an industry leader in collaborative solutions with a unique suite of fraud and dispute data, as well as merchant details like recognisable names and logos and full digital receipts – spanning across the globe and across all card brands. By partnering with Ethoca, you'll be connected to a network unlike any other that can help you reach your goals.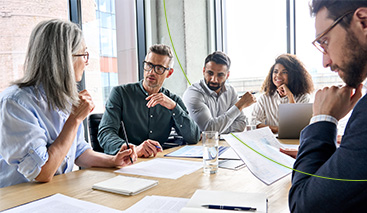 Benefits of partnering with Ethoca
Support your digital transformation
Create new revenue streams
Partner with a global leader
Enhance your product offerings
Remain competitive & differentiated
Meet world-class information security standards
Who should partner with us? 
If you work in fraud, payments or fintech as a platform or service provider – our network can connect you to an even wider range of valuable purchase details and fraud data. We have one of the largest merchant, issuer and fintech networks that can enable you to scale your business more effectively. 
 
Issuer partners
Fraud detection
Dispute management platform
Digital banking app
Transaction cleansing
Card issuing
Issuer processing
Merchant partners
Fraud detection
Dispute management platform
Payment gateway
Payment service provider (PSP)
Payment facilitator
Acquirer
POS provider
Data provider
Learn more about our solutions 
Ethoca Consumer Clarity™
Provides rich merchant and purchase information to cardholders within their banking applications and financial institutions' call center and back-office staff.
Ethoca Alerts
Connects issuers, acquirers and merchants together to share fraud and dispute data, enabling a faster dispute resolution process that reduces the need for chargebacks altogether.
Ready to get started?
Want to harness the power of Ethoca's network to help your business reach its goals? Contact us today.