Issuers
Issuers of the World, Join the Growing Ethoca Network
The future of commerce is increasingly online. There are many benefits that come along with this, but there are serious challenges, too – challenges unique to the card-not-present world that no card issuer should ignore.
Whether you're a bank, credit union or service provider, fraud (genuine or 'false claims'), chargebacks and false declines can cause serious damage to your business. The last thing you ever want is your cardholder experiencing friction during a purchase, or finding a reason to pull a different card out of their wallet. At the same time, the cost of recovering losses from CNP fraud and disputes (whether merchant or issuer-liable) is becoming increasingly damaging to your business – even with the promise of more automated chargeback and dispute processes.
Join the hundreds of issuers and thousands of online merchants around the world on the Ethoca Collaboration Network and put your fraud and customer dispute intelligence to work to solve today's biggest ecommerce challenges. You'll be glad you did.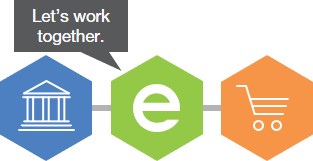 We Help All Types of Card Issuers
Powerful Products for Issuers
Ethoca Consumer Clarity™
Put a stop to the poor cardholder experience that comes from false claims and disputes.
Ethoca Alerts
Improve CNP fraud and dispute recovery through collaboration.