Ethoca Wins 2016 MPE International Award
Thursday, February 18, 2016
TORONTO, Ontario, Canada; Austin, TX; and London, UK - February 18, 2016 - Ethoca, the industry standard for collaboration-based technology solutions that help card issuers and online merchants increase card acceptance and stop ecommerce fraud and disputes, today announced that it has won the 2016  Merchant Payments Ecosystem (MPE) International Award. The award was delivered at a ceremony held during the MPE conference in Berlin, Germany.
The MPE Awards celebrate the best performers and innovators in the payment acceptance arena - those that have significantly contributed to the development of in-store, online and mobile payment acceptance in Europe and worldwide. The International Award (one of the categories at the MPE Awards) is presented to the acquirer, payment services provider, network services provider, MNO or payment scheme who set-up the best offer, program or system servicing international merchants.
"We are truly honored to receive this award," said Keith Briscoe, Ethoca's Chief Marketing Officer "As our network expands into new regions across the globe, we look forward to the opportunity to help more issuers and merchants collaborate to stop fraud and chargebacks and make ecommerce simply about one thing - commerce."
This award comes at a time of strong international growth for the Ethoca network. As the clear leader in card issuer-merchant collaboration, participation in Ethoca's global network has expanded significantly and now spans over 37 countries. Customers include seven of the top ten ecommerce merchants, the world's largest digital goods brands, more than 3,500 merchants and 115,000 enrolled merchant descriptors as well as 45 card issuers worldwide.
This growth was fueled by the success of Ethoca Alerts, a faster, more cost-effective and customer friendly alternative to the chargeback process. It provides an early warning on fraud and disputes that have already been confirmed between cardholders and their issuing bank, giving merchants the opportunity to stop fraud, halt the delivery of goods and services, and refund cardholders to avoid impending chargebacks. Card issuers who use the service benefit by avoiding chargeback processing costs and recovering fraud losses - including 3D Secure and low-value transaction write-offs - much more quickly and inexpensively than ever before.
About Ethoca
Ethoca is the leading, global provider of collaboration-based technology that enables card issuers, ecommerce merchants and online businesses to increase card acceptance, stop more fraud, recover lost revenue and eliminate chargebacks from both fraud and customer service disputes. Through the Ethoca Network – the first and only of its kind in the industry – we are closing the information gap between card issuers and merchants. This unique capability makes fraud and customer dispute insight available and actionable in real time. Our suite of services delivers significant revenue growth and cost saving opportunities to our card issuer and merchant customers around the world. Seven of the top ten ecommerce brands, seven of the top ten U.S. card issuers, two of the top five UK card issuers and more than 3,500 ecommerce businesses around the world rely on Ethoca solutions and the network that powers them. To find out more, please visit us online at www.ethoca.com.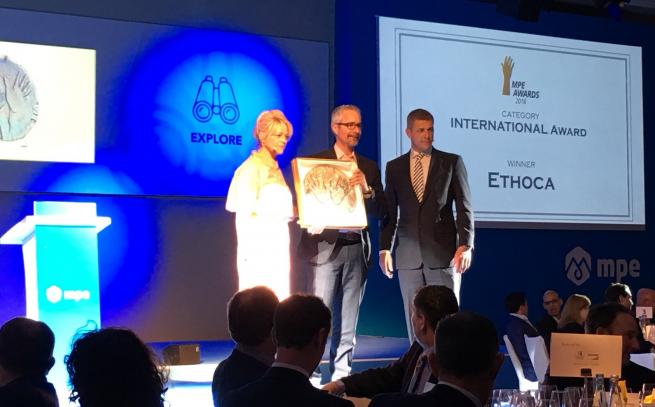 ---
<NEXT   PREVIOUS>