Ethoca and Santander UK Collaborate to Win 2016 Card & Payments Award
Monday, February 8, 2016
TORONTO, Ontario, Canada; Austin, TX; and London, UK – February 8, 2016 – Ethoca, the industry standard for collaboration-based technology solutions that help card issuers and online merchants increase card acceptance and stop ecommerce fraud and disputes, today announced that it and Santander UK have been named winners in the Best Security or Anti-fraud category at the 2016 Card & Payments Awards, held 4 February 2016 in London, UK.
The Card & Payments Awards recognise excellence and innovation in the UK and Irish card and payments industries. Each year many eligible organisations compete for one of the prestigious awards which are judged by an independent panel of industry experts. Ethoca and Santander UK were selected as winners in the Security or Anti-fraud category based on chargeback reduction performance and faster resolution of fraud cases made possible through participation in Ethoca's card issuer and merchant collaboration network.
Santander UK recognised the challenges faced across the Industry to efficiently and effectively conclude card fraud claims whilst providing timely communication and intelligence to merchants. Santander UK now puts reported fraud intelligence into merchants' hands almost immediately. This allows merchants to stop the fulfilment of goods or services and issue a refund to avoid the chargeback process entirely. As a result, Santander cut chargeback volume by 40% and reduced fraud case resolution time from three weeks to a couple of days.
Karen Tyler, Director of Fraud at Santander UK, commented: "By actively collaborating through Ethoca's network, we have helped merchants to identify fraud and take mitigative action, reducing their financial losses whilst driving improvement for our customers. It's gratifying that we are able to minimise the inconvenience and disruption that comes with a fraud incident, while also preventing fraudsters from benefiting from their crimes."
"Santander's experience with the Ethoca Network proves that collaboration between card issuers and merchants delivers results that can't be achieved when both parties operate in isolation," said Andre Edelbrock, CEO and Co-Founder, Ethoca. "We are proud to be recognised for defining the global collaboration standard that is helping banks like Santander UK ensure its cards stay at the front of the wallet while giving cardholders the best experience possible."
Ethoca Alerts is a faster, more cost-effective and customer friendly alternative to the chargeback process. It provides an early warning on fraud and disputes that have already been confirmed between cardholders and their issuing bank, giving merchants the opportunity to stop fraud, halt the delivery of goods and services, and refund cardholders to avoid impending chargebacks. Card issuers who use the service benefit by avoiding chargeback processing costs and recovering fraud losses – including 3D Secure and low-value transaction write-offs – much more quickly and inexpensively than ever before.
About Ethoca
Ethoca is the leading, global provider of collaboration-based technology that enables card issuers, ecommerce merchants and online businesses to increase card acceptance, stop more fraud, recover lost revenue and eliminate chargebacks from both fraud and customer service disputes. Through the Ethoca Network – the first and only of its kind in the industry – we are closing the information gap between card issuers and merchants. This unique capability makes fraud and customer dispute insight available and actionable in real time. Our suite of services delivers significant revenue growth and cost saving opportunities to our card issuer and merchant customers around the world. Seven of the top ten ecommerce brands, seven of the top ten U.S. card issuers, two of the top five UK card issuers and more than 3,500 ecommerce businesses around the world rely on Ethoca solutions and the network that powers them. To find out more, please visit us online at www.ethoca.com.
About Santander
Santander UK is a financial services provider in the UK that offers a wide range of personal and commercial financial products and services. It has brought real competition to the UK, through its 1|2|3 products for retail customers and relationship banking model for UK SMEs.  As at 31 December 2015, Santander UK was one of the most switched to banks. The bank serves more than 14 million active customers with c. 20,000 employees and operates through 857 branches and 70 regional Corporate Business Centres. Santander UK is subject to the full supervision of the Financial Conduct Authority (FCA) and Prudential Regulation Authority (PRA) in the UK. Santander UK plc customers are protected by the Financial Services Compensation Scheme (FSCS) in the UK.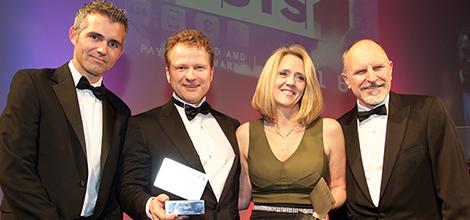 ---
<NEXT   PREVIOUS>