Integrated Solution Suite for Issuers
A Better Day for You and Your Cardholders Starts Here
When card-not-present fraud, false claims and customer disputes proliferate, expenses rise, false declines skyrocket and – perhaps worst of all – customer experience suffers. Thankfully, there's a powerful new solution that can help you eliminate these problems quickly and efficiently: Ethoca's Integrated Solution Suite. 
Ethoca's Integrated Solution Suite is a multi-layered defensive solution powered by the world's largest merchant-issuer collaboration network. With the combined strengths of Eliminator and Ethoca Alerts in your corner, you get the "one-two punch" needed to knock out your card-not-present fraud and dispute problems – so you can focus on creating the best experience for your cardholders. 
You Can Rely on the Integrated Solution Suite to Help You...
IMPROVE EXPERIENCE
by saving customers from friction and frustration.
increase recoveries
for CNP fraud and customer disputes.
ELIMINATE EXPENSES
from claims and card reissuance.
Fight Fraud
in all its forms, including friendly fraud.
INCREASE ACCEPTANCE
by improving fraud models.
A Powerful, Multi-Layered Solution to a Range of Problems
ELIMINATOR
Post-authorization dispute deflection and customer experience improvement
Eliminator is a groundbreaking friendly fraud and chargeback mitigation solution. It can resolve more than a third of incoming disputes on the spot by providing issuers and customers with instant access to real-time merchant intelligence (e.g., shopping cart contents, device ID, IP address, purchase history and more) at the moment they need it most – deflecting friendly fraud and disputes at the source. 
Deflect chargebacks from false claims & customer disputes
Reduce purchase friction and improve customer experience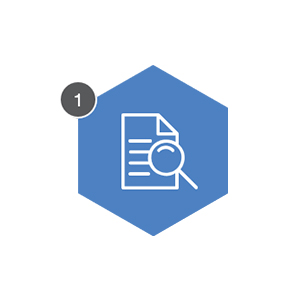 ETHOCA ALERTS
Post-authorization chargeback prevention and fraud loss recovery
If cardholders continue to dispute a transaction during step 1, that's where Ethoca Alerts comes in. Ethoca Alerts' direct-from-source issuer data reduces the time it takes for merchants to be alerted of fraud and customer disputes from weeks to as little as a few minutes. This gives them a unique opportunity to stop fulfillment, resolve the dispute and avoid chargebacks entirely. Issuers benefit from greatly improved recoveries – including 3D Secure and low-value transactions. 
Prevent chargebacks from fraud and customer disputes
Increase recoveries and eliminate expenses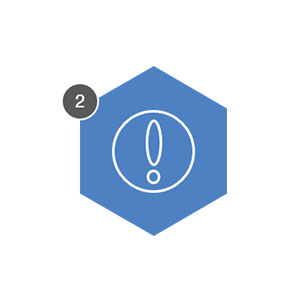 Whitepaper: Solving the CNP False Decline Puzzle
When fraud rears its ugly head, merchants and issuers often resort to the same response: deploy stricter fraud measures. Unfortunately, there's a problem with this strategy – it leads to false declines. False declines occur when good transactions are wrongly turned down due to the suspicion of fraud, and they're a big problem. How big? Our research indicates that 1.9 billion purchases, representing USD $145.9 billion in sales are declined a year.
Want to learn more about this growing issue and what can be done?
NEWS: Ethoca's Integrated Solution Suite Aims to Eradicate 90% of Chargebacks Through Proven Industry Collaboration
Whitepaper: The Faces of Friendly Fraud
With 86% of card disputes believed to be fraudulent, and a rate of growth in the double digits, it's no wonder the FBI views friendly fraud as the third biggest problem in ecommerce today. Unfortunately, friendly fraud stems from a spectrum of behaviors that are challenging to detect. Beating this threat requires implementing solutions capable of addressing it in real time to eliminate disputes once and for all. The good news? We can help.
WHAT IS A COLLABORATION NETWORK?
Still confused about how our network operates?
AWARD WINNING SOLUTIONS
Not to brag, but Ethoca Alerts is the most decorated fraud and chargeback solution in the industry.
QUESTIONS ABOUT ETHOCA?
That's great, because we have loads of answers. Take a minute to learn more about how it all works.