Ethoca Consumer Clarity™ for Merchants
Improve Purchase Transparency and Reduce Costs
To keep up with an increasingly virtual fintech world, we're reinventing the way that issuers, merchants, and consumers interact online. By giving buyers additional transaction clarity we're helping them bank and shop with confidence. For merchants, this means fewer chargeback disputes caused by unnecessary transaction confusion, reduced fraud and chargeback costs, and – most importantly – a greatly improved customer experience.
You Can Rely on Ethoca Consumer Clarity™ to...
REDUCE COSTS
Eliminate chargebacks cause by friendly fraud
INCREASE BRAND PRESENCE
Further engage your customers with your brand mark
IMPROVE EXPERIENCE
Facilitate direct communication with your customers when disputes arise
INCREASE REVENUE
Prevent lost sales due to friendly fraud and false declines
Put an End to Transaction Confusion
Delivered on-demand through secure and trusted channels, Consumer Clarity provides rich merchant and purchase information to cardholders and financial institution call center and back office staff – including easy-to-recognize merchant names and logos, purchase location details, and itemized digital receipts. This enhanced information helps to significantly reduce unnecessary credit card chargeback disputes caused by transaction confusion.
How Does it Deflect Disputes?
Here's an example of how Consumer Clarity can alleviate transaction confusion and deflect a chargeback dispute: 
The cardholder logs into their digital or mobile banking application to view their recent transactions.
Ethoca retrieves enriched transaction details (like merchant logos and clean merchant names) and immediately presents it to the cardholder. 
If the cardholder still doesn't recognize the transaction, and thinks it may be fraud, they can click to view a digital receipt (participating merchants only).
The additional purchase information and merchant details confirms the transaction's legitimacy – preventing an unnecessary chargeback dispute.  
Power Digital Transformation
Beyond dispute prevention, Consumer Clarity empowers businesses to optimize their digital offerings. For merchants, this means new channels for them to connect with customers – increasing their brand presence.  
Deliver a wide range of enriched transaction information
Provide quick and convenient access to digital receipts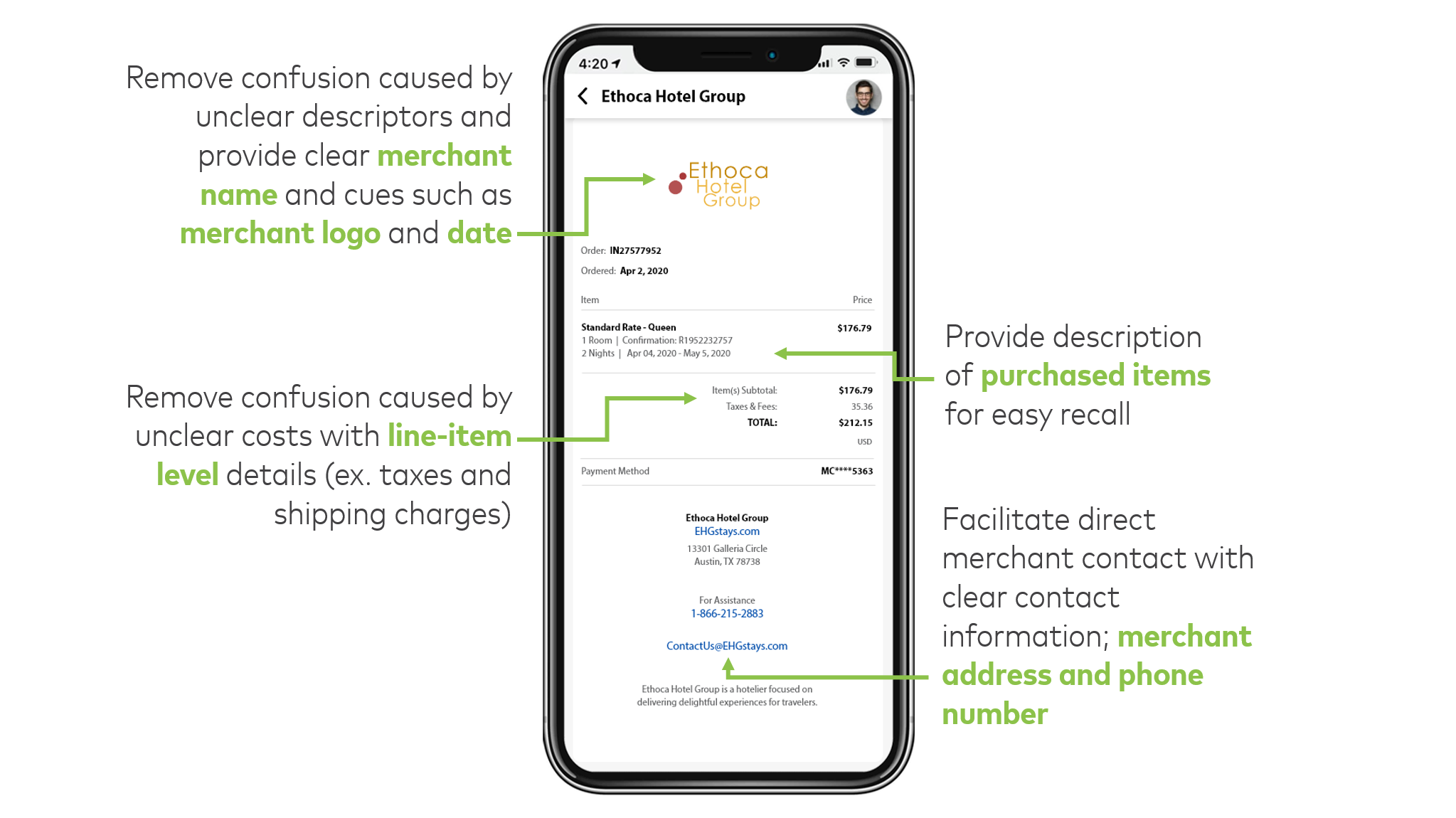 Do More With Your Brand!
Your logo is a symbol of everything your business stands for, and a clear visual cue your customers recognize and trust – but that's not all.
Thanks to collaborations with leading financial institutions, we've transformed your logo into a powerful tool that gives consumers clarity around what they bought and who they bought it from. The goal? Eliminate transaction confusion, reduce chargeback disputes, extend brand presence, and elevate the customer experience.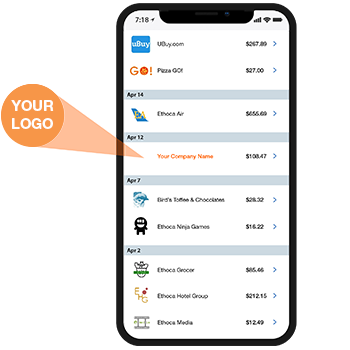 Microsoft Leverages Digital Receipts Through Ethoca
Microsoft customers enjoy simple access to their digital purchase receipts through mobile banking, enabled with Ethoca's Digital Receipts service. 
Improving the Dispute Experience: Transparency is Power
New research reveals that cardholders have a strong appetite for digital solutions that provide greater insight into their purchases. Download the latest report by Ethoca and Aite Group to learn more about how these digital solutions can improve the customer experience as well as reduce disputes, chargebacks and false claims.