Ethoca Alerts for Merchants
Fight Fraud and Stop Chargebacks Through Collaboration
Although card issuing banks and ecommerce merchants deploy an arsenal of tools and identify thousands of fraudulent transactions a day, they do so in isolation. Until now, they've had no effective way to communicate and collaborate with each other. That means a valuable source of mutual intelligence remained untapped and issuers were forced to communicate cardholder-confirmed fraud and customer disputes through the costly, slow and inefficient chargeback process. By the time merchants get a chargeback, weeks or months have passed and it's too late to stop the fraud or resolve the dispute with the customer. As a result, costs skyrocket and the brand/customer relationship is damaged. Thankfully, we've created a better way to provide merchant chargeback intelligence and card-issuer reporting – Ethoca Alerts.
Case Study: easyJet Employs Ethoca Alerts
easyJet takes fraud very seriously and runs a sophisticated fraud prevention strategy that includes the Accertify Interceptas Platform ® (now integrated with Ethoca Alerts). Unfortunately fraudsters were still sneaking their way onto flights. That's when they contacted Ethoca.
With Ethoca Alerts, easyJet receives near real-time intelligence from card issuers around the world and keeps criminals grounded.
$29,000,000+
That's how much fraud a merchant was able to stop in one year by joining the Ethoca Network. How much could you be stopping?
111,000+
That's how many merchant chargebacks were stopped by a customer in one year by joining the Ethoca Network. How many could you be stopping?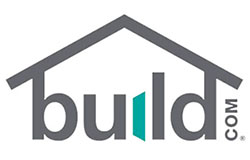 "Ethoca's timely alerts, and the services they provide, are top notch and play a key role in our fraud prevention strategy. Along with the chargeback alerts being prompt and detailed, their account managers are responsive and helpful. We love working with Ethoca!"
Risk Team Lead, Build.com
Just a Few of Our Satisfied Customers...

You Can Rely on Ethoca Alerts to Help You...
Stop Fraud
Take action to stop the fulfillment of fraudulent orders.
Eliminate Chargebacks
Stop chargebacks before they happen and reduce related costs.
Increase Acceptance
Issuing refunds creates a better experience and helps card issuers open acceptance rates.
Reduce Future Fraud
Bolster fraud screening to identify future fraud and prevent spikes.
Find Related Fraud
Use link analysis to eliminate related fraudulent orders.
Improve Satisfaction
Save your customers from the long and frustrating chargeback process.
The Chargeback System is Broken –

So We've Replaced it with Something Better!
Ethoca Alerts' direct-from-source issuer data reduces the time it takes for merchants of all types and sizes to be alerted of confirmed fraud and disputes from the current three to six weeks, to days, hours or even minutes. This gives you a unique window of opportunity to stop the fulfillment of goods and services and stop chargebacks before they happen.
We achieved this by building a global collaboration network of issuers, merchants and more that replaces the chargeback process altogether.
How Does Ethoca Alerts Fight Fraud and Stop Chargebacks?
Card issuing banks around the world send us their cardholder confirmed fraud and customer dispute transactions in near-real time – rather than weeks later through the normal chargeback process.
We then package that intelligence in the form of an actionable alert that is immediately sent to the merchant. Now they have a unique window of opportunity to stop goods from shipping and/or refund the customer to avoid a chargeback. There is no guesswork involved

– all alerts are 100% confirmed between the card issuer and the cardholder.

Once the alert has been received and the action taken, the outcome is shared with the card issuing bank and the case is officially closed. Everybody wins – except the fraudster!
When a Merchant Receives a Fraud Alert They do Four Things:
Stop the order/suspend the service.
Attempt to identify more fraudulent transactions through link analysis.
Update fraud rules to prevent more future fraud.
Process a refund or credit back to customer (eliminating the need for a chargeback).
Getting Started is Easy
Merchants of all sizes can access Ethoca Alerts through an easy-to-use web portal that can get them up and running within 24 hours. For greater efficiency, we also offer API integration. This allows much of the process to be automated, making it even quicker and easier to fight fraud – with virtually no manual effort required.
The Results?
Physical goods merchants can stop fraud in up to 40% of cases.
For merchants selling digital goods/services, alerts are used to avoid chargebacks as well as shut down compromised accounts and suspend services – stopping future fraud losses and preventing ongoing abuse.
WHAT IS A COLLABORATION NETWORK?
Still confused about how our network operates?
AWARD WINNING SOLUTIONS
Not to brag, but Ethoca Alerts is the most decorated fraud and chargeback solution in the industry.
Questions About Ethoca?
That's great, because we have loads of answers. Take a minute to learn more about how it all works.