Provide Purchase Clarity and Drive Digital Transformation
Ethoca's Consumer Clarity™ solution empowers cardholders with access to a newfound depth of purchase information from one convenient and centralized location – their mobile banking app.
Embraced by some of the world's leading brands to drive their digital transformation efforts, we're reinventing the way that issuers, merchants and consumers interact online by giving buyers the clarity and insights they need to bank and shop with confidence. This means fewer disputes caused by unnecessary transaction confusion, lower overall fraud and chargeback costs, and – most importantly – a greatly improved customer experience.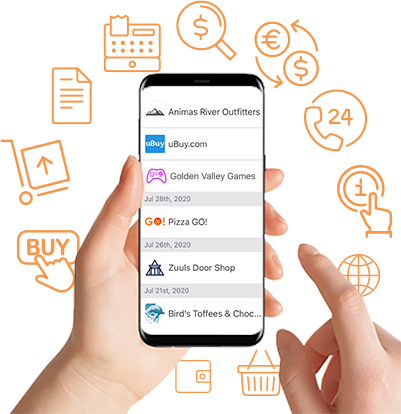 Why Choose Ethoca?
ENRICH CUSTOMER EXPERIENCE
PROVIDE PURCHASE CLARITY
DRIVE DIGITAL TRANSFORMATION
REDUCE CALL VOLUMES
PREVENT FRAUD CLAIMS
ELIMINATE CHARGEBACKS
Ethoca's Consumer Clarity solution provides cardholders with clarity by displaying in-depth purchase details – providing an exceptional digital experience and stopping friendly fraud.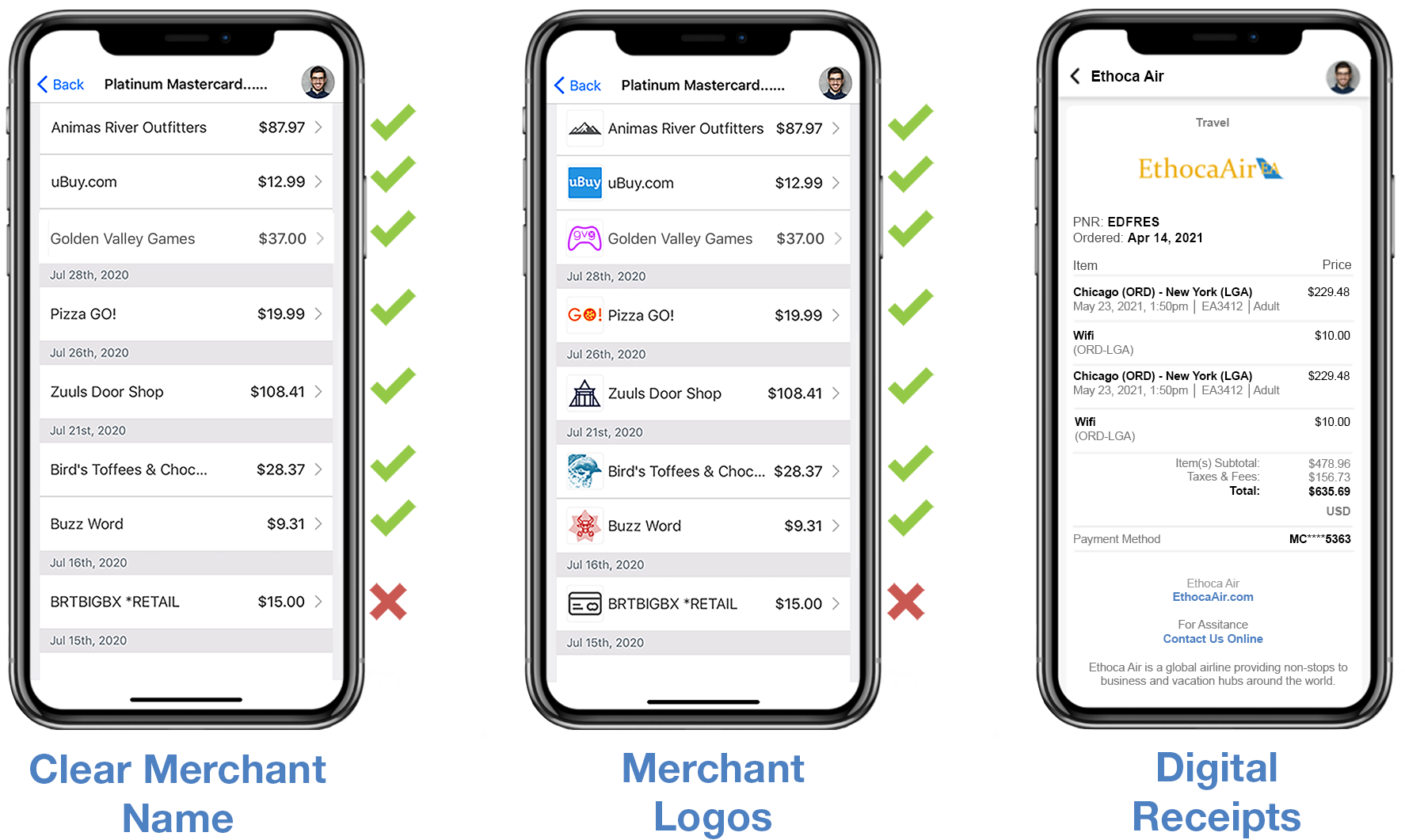 Consumers Want MORE Purchase Transparency!
Today's digital consumer is demanding more transparency about their purchases to eliminate transaction confusion and simplify the overall payment journey – and we have proof!
According to a recent Ethoca-commissioned study by research firm Aite Group, 93% of surveyed consumers said more information, including a picture of the printed receipt, would have been helpful for transactions they ended up reporting to their financial institution as unrecognized or unauthorized.
Want to learn more? Download a copy of the full report "Improving the Dispute Experience: Transparency is Power"
In-Depth Details at Your Fingertips
Forget rooting through that drawer full of crumpled paper or making sense of unclear merchant names in online statements. Digital receipts provide in-depth transaction details when and where customers need them. This includes order number and date, clear product / merchant name and more.
Now customers have easy access to the visually rich information they need, in a centralized location, to instantly remember what they bought so they can get back to their busy day without the need for a drawn-out dispute. As for merchants and issuers, they avoid costly claims as well as differentiate their brands. It's win-win!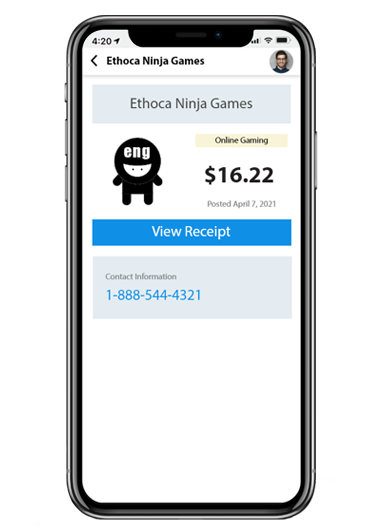 Microsoft Leverages Digital Receipts Through Ethoca
Microsoft customers enjoy simple access to their digital purchase receipts through their banks' mobile applications, enabled with Ethoca's Digital Receipts service. 
Fight Friendly Fraud and Deliver Peace of Mind with Clear Visual Cues
There are few things more frustrating than opening up a statement and trying to decipher the confusing sequence of seemingly random letters and numbers that can make up transaction descriptions. Thankfully, we've created a friendly purchase translator! It provides cleansed merchant names as well as recognizable merchant logos – built right into the transaction view of an online banking statement or mobile app. These visual cues give customers the clarity they need to recognize transactions instantly. Not only does this extend brand awareness, it prevents disputes, chargebacks and accidental friendly fraud caused by simple transaction confusion.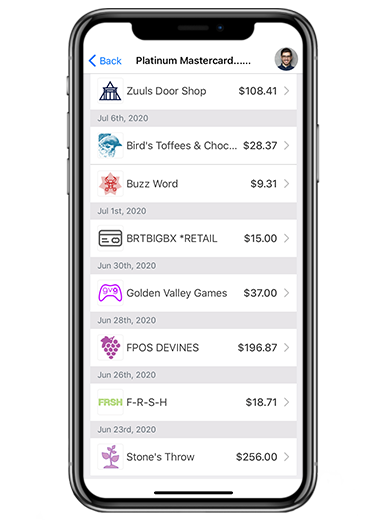 The Value of a Digital First Approach
We believe that the best way to solve for friendly fraud, disputes, chargebacks and poor customer experience is by adopting a 'digital first' approach – upstream, before an inquiry ever becomes a claim or dispute.
When cardholders have full transaction clarity in the mobile app or online statement, it prevents simple questions about a transaction from turning into much costlier disputes and claims down the line.  
A One-Stop-Shop for Your Digital Transformation Needs
By choosing Ethoca, merchants and issuers benefit from a single, agnostic provider to solve for digital transformation as well as dispute prevention and resolution. One simple integration delivers access to a full range of credit and debit card purchase information from sources across the globe.